Our BPO solution simplifies our Clients' various internal business functions such as human resource, finance and accounting, and front office processes.
We assume full responsibility for the deliverables of the outsourced business function.
We use "Build-Operate-Transfer" model,
where we ultimately enable our Client to re-assume the responsibility of the business function in the future.
Case Study
Our BOT Model
Build

A customized and scalable solution
Build up the team to assume the functions
Ensure their readiness and capabilities
Operate

Daily operational responsibilities
Ensure that all KPIs and SLAs are met effectively
Constantly upgrade our teams and processes
Transfer

A transition process to move the internal business function's responsibility back to our client
The transition process will include transfer of headcounts, training, interim
Will complete only when our clients are able to fully manage the KPIs and SLAs on their own.
Our A.P.A.C. Reach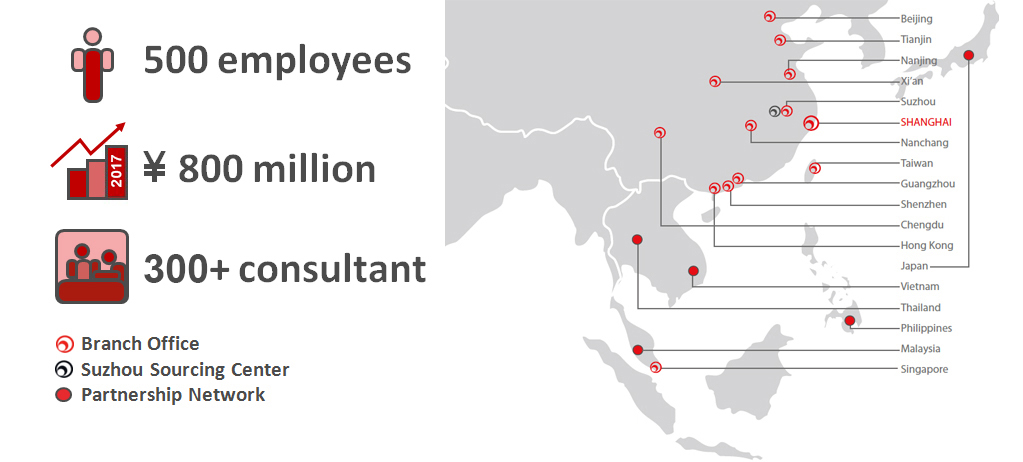 Clients and Industries
Manufacture
Automotive
Retail
Finance & Service
Internet
IT & Telecom
Pharm & Medical Device
China

T: +86-150-2197-7046
Hua Min Empire international Plaza
Unit 12J, No. 726 West Yan'An Road
Changning District, Shanghai 200050
Singapore

T:+65 6812 7853
6 Raffles Quay,
#16-01
Singapore 048580
Hong Kong

T: +852 3975 1145
Level 43, AIA Tower
183 Electric Road, North Point
Hong Kong